Regional trading hub for global markets
Located at the crossroads of East and West, the UAE is at the intersection of trade routes between Asia, Africa, and Europe. Leveraging this position and with the intent to deepen global connectivity, Abu Dhabi has facilitated trade and integration through a network of robust ports and infrastructure, a world-class aviation industry, and a rapidly developing rail network that will catalyze the future mobility of people.
Connecting Abu Dhabi to the world
Bringing together a portfolio of assets across the entire logistics value chain, ADQ is spearheading the strategy to grow Abu Dhabi's global connectivity and capitalize on opportunities to enable trade and commerce.

In doing so, we are building globally competitive assets across all modes of transport with integrated capabilities that strengthen supply chain resilience and the UAE's development into an industrial services powerhouse.
Global trade and commercial hub
As part of ADQ's portfolio since its inception in 2018, AD Ports Group has successfully consolidated and integrated world-class ports, industrial cities, free zones, logistics, maritime and digital entities.

In February 2022, Abu Dhabi Ports was listed on the Abu Dhabi Securities Exchange (ADX) main market, trading under the ticker symbol 'ADPORTS'. The listing has accelerated AD Ports'  position as a global maritime and logistics leader. We work with AD Ports Group to increase shipping volumes and services, drive integration that boosts efficiencies, and facilitate even greater trade growth as Abu Dhabi's logistics ecosystem continues to expand.
A hub for three of the world's top four shipping companies
Digitalizing shipments
Maqta Gateway, AD Ports Group's digital technology solution, is designed to enable integrated digital global trade. It has a proprietary, custom-built digital system that employs blockchain technology to track and trace cargo at every step of the journey from sourcing, storage, shipment, and all related data in real-time.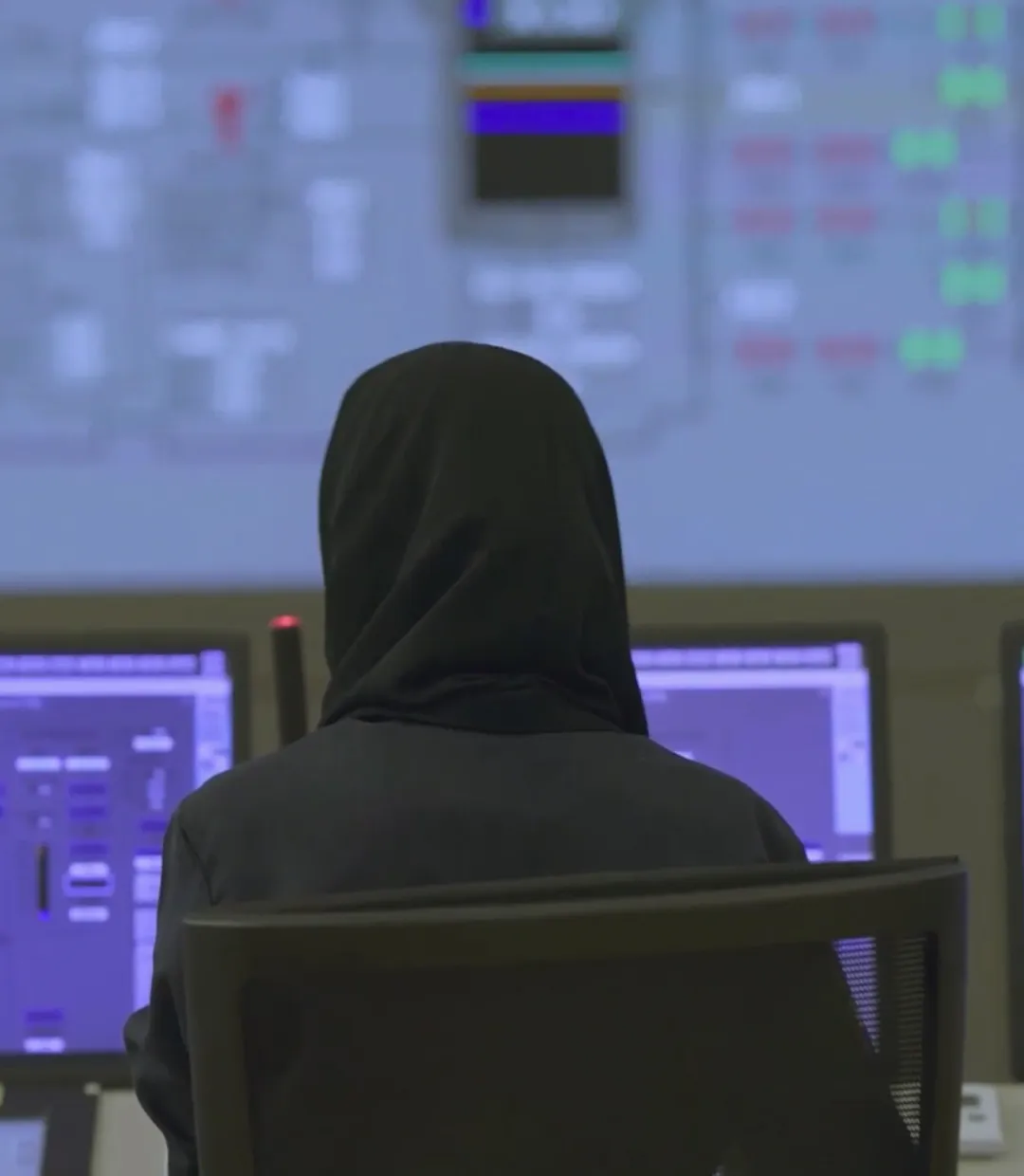 The first national freight and passenger railway network
Through our portfolio company, Etihad Rail, our nation will benefit from a state-of-the-art and sustainable national railway network, transforming the industrial landscape and fast-tracking economic growth across the UAE.

Its 1,200-kilometer network will extend across the UAE, from the border of Saudi Arabia to the border of Oman. Importantly, it brings a new mode of transport that will ensure economic security for the GCC and enable the cost-effective movement of people and goods across the region.
~
15
  bn AED
Rail mobility outlay network to be completed by 2023
1200
  km
Across the UAE, from the border of Saudi Arabia to the border of Oman
36

.5

  m

Passengers transported annually across the country by 2030
+
90
  aircrafts
Active aircraft fleet (A320, A321, B787, B777) for pax and cargo
+
20
  airlines
Commercially connected to international carriers
21
  m
Annual passengers in 2019
Championing airport service excellence
ADQ is working to capitalize on growth opportunities, attract a wider range of airlines, and contribute to the development of Abu Dhabi's aviation sector.

To achieve this, we established a new company dedicated to aerospace and aviation services. The transfer of ownership of Etihad's aviation services subsidiaries to the new company will enable Etihad Airways to focus on its core business, while we support Abu Dhabi in becoming a leading global aviation hub, anchored in airport service excellence.
Leading global business and tourism destination
In cooperation with the Abu Dhabi Department of Culture and Tourism (DCT), we are developing a long-term strategy to make Abu Dhabi a tourist destination of choice through initiatives that support the Emirate's ability to capture demand, strengthen its global network and drive access to key attractions.

An untapped market, we are also leveraging low-cost travel through Wizz Air Abu Dhabi, enhancing inbound tourism with a new wave of travelers and diversifying the aviation industry within Abu Dhabi.
Strengthening Abu Dhabi's position as a global aviation hub
Abu Dhabi Airports is working to deliver seamless operational efficiency and world-class services through cutting-edge infrastructure as part of its vision to become the world's leading airport company.

To support this vision, ADQ has an ambitious air cargo master plan to invest in the facilities and infrastructure at Abu Dhabi International Airport as a key enabler of trade growth and building an integrated supply chain. The next-generation Midfield Terminal will increase capacity for passenger traffic and air cargo shipments that are vital to the airport's future growth.
Driving the development of free zones
The 8.3 million square meter Al Falah free zone, the largest airport-linked free zone in Abu Dhabi, is currently in development and is set to increase economic growth, revenue generation and the land value of Abu Dhabi International Airport.