Sustainable Manufacturing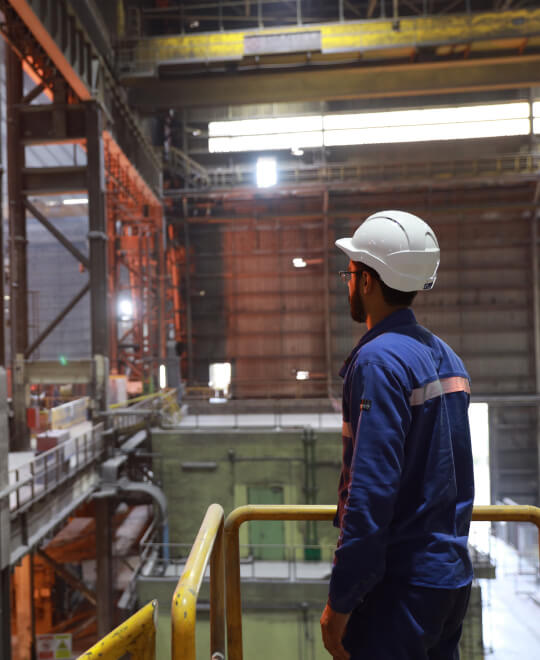 Championing manufacturing to support heavy industries
The UAE is establishing itself as a global hub for future industries by driving integration within the economy to support a thriving manufacturing sector.

In realizing this strategy, the UAE launched Operation 300Bn, a comprehensive plan for developing the UAE's manufacturing sector and enhancing its role in stimulating the national economy. In June 2022, Abu Dhabi complemented national industrial objectives by launching the Abu Dhabi Industrial Strategy to increase access to investments and strengthen the Emirate's position as the region's most competitive industrial hub. The Emirate also introduced a circular economy regulatory framework, green policies and incentives to help continue Abu Dhabi's transition towards a sustainable circular economy, powered by an industrial sector that promotes innovation, responsible production and consumption.
Spearheading performance across
Abu Dhabi's industrial sector
As a partner of the Government of Abu Dhabi, we are investing in a broad range of manufacturing and industrial assets that hold the key to growth for the sustainable development of the Emirate. Our Sustainable Manufacturing portfolio is playing a leading role in developing Abu Dhabi's manufacturing base and scaling assets sustainably to become integrated national and regional champions.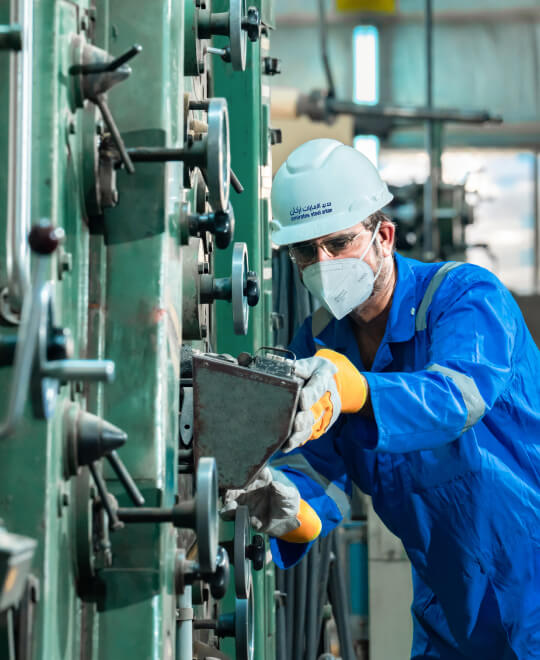 Building
integrated industrial partnerships
Supporting the UAE's national agenda is a priority for ADQ. It is reflected in our sovereign investment partnerships that aim to generate mutual benefits. Under a USD 10 billion bilateral investment partnership aiming to drive sustainable economic growth in Egypt and Jordan, we are focusing on building an industrial partnership initiative that will lead to greater integration between our industrial assets, both upstream and downstream.

By maximizing industrial and technological capabilities in each market, we will deploy investments in sectors that will support industrial development in Egypt, Jordan and the UAE. This initiative is built on identifying the competitive advantages of each country – for example, Egypt has a sizeable agriculture market that can provide ancillary opportunities in fertilizer production; Jordan has a burgeoning high-tech sector that can be leveraged for increased digitization; and the UAE is doubling down on clean energy.